Description
Products Details Of Milo Activgo Softpack
BE ACTIVE WITH THE GOODNESS OF MILO®
A Balanced Diet Is An Essential Part Of A Healthy Lifestyle.
Did you know that a cup of MILO® contains nutritious ingredients to take you further? Prepared with care, it provides you with vitamins, minerals, and energy so you can stay active throughout the day. So, what is in MILO®?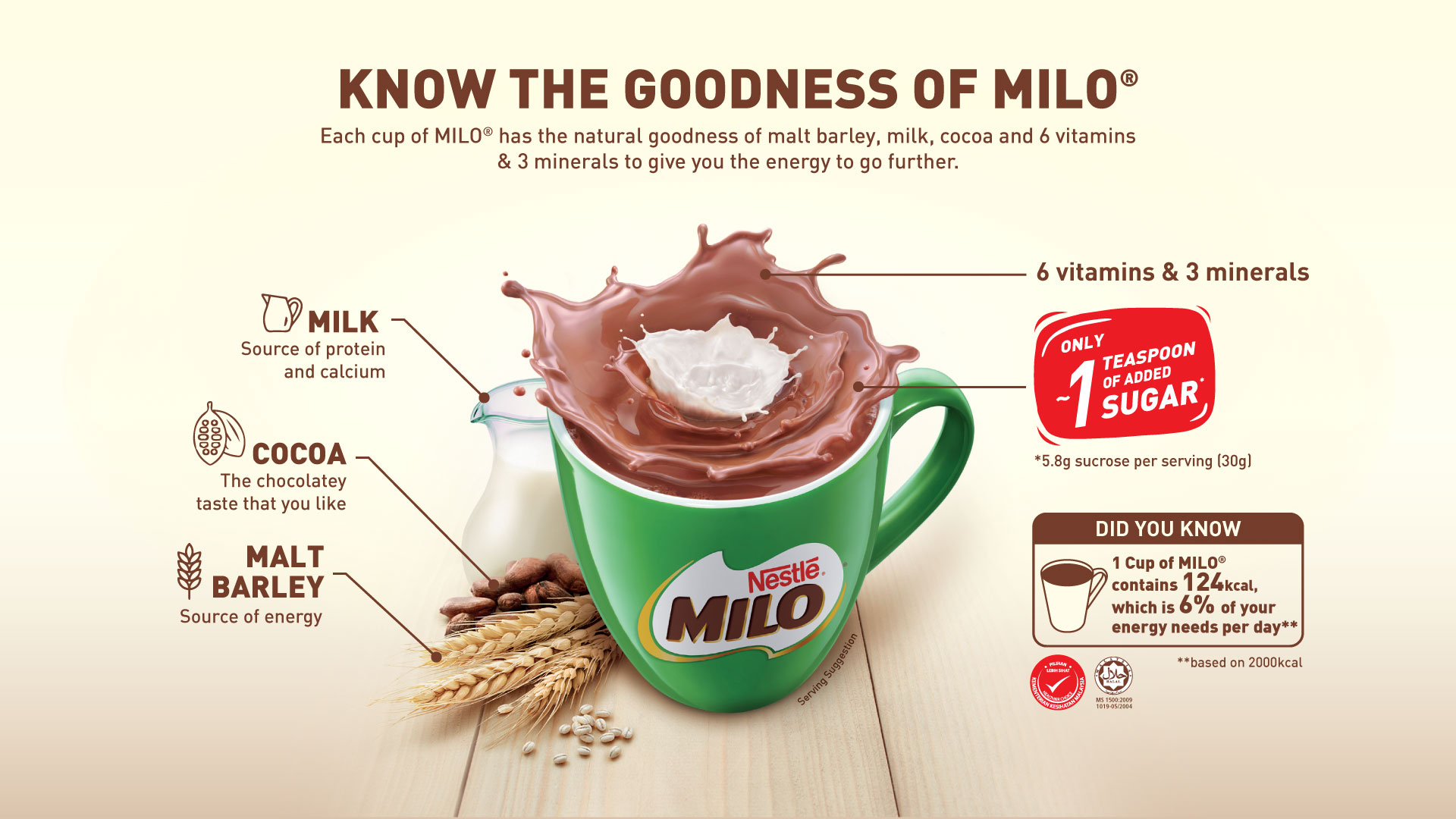 The Ingredients in MILO® Contributes to a Balanced Diet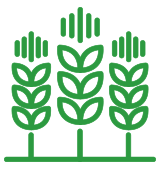 MALT BARLEY
Extracted from barley which acts as a good source of energy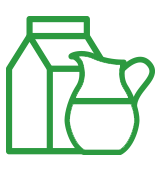 MILK
Source of protein & calcium

COCOA
Gives the chocolate taste you like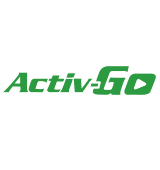 ACTIV-GO®
Special mix of PROTOMALT®, 6 vitamins & 3 minerals
| | |
| --- | --- |
| NUTRIENT | FUNCTION |
| Protomalt® | Malt extract from barley for energy |
| Vitamin B (B2,B3, B6 & B12) | Provides efficient energy release from food |
| Calcium | For strong bones & teeth |
| Iron & Vitamin B12 | For red blood cell production |
| Vitamin C | Enhances iron absorption |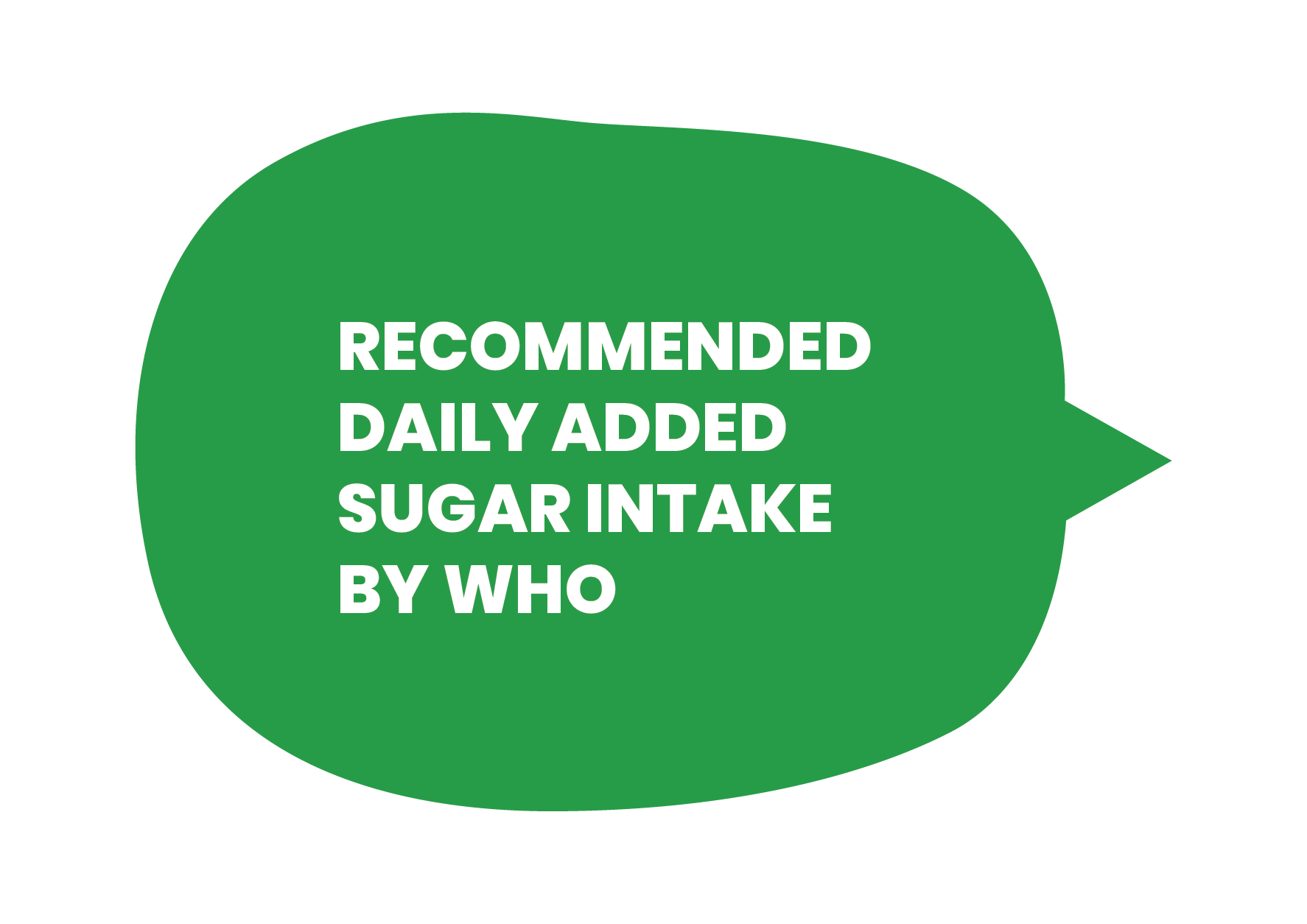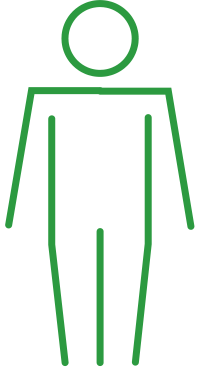 Adults
Maximum 10 teaspoons***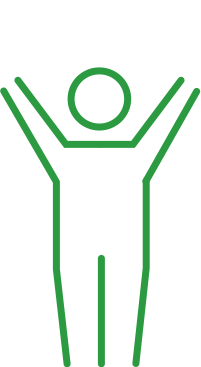 Children
Maximum 8.5 teaspoons***
***As recommended by World Health Organisation (WHO) and Malaysian nutrition guidelines, based on 2000kcal (Adults) & 1700kcal (Children)
ADDED SUGARS VS NATURALLY OCCURRING SUGARS:
WHAT'S THE DIFFERENCE?

Added Sugars
Sugars added during food preparation or processing like table sugar (sucrose).
Naturally Occurring Sugars
Sugars naturally present in food such as lactose in milk and fructose in fresh fruits & vegetables.
Total sugars is the sum of added sugars and naturally occurring sugar in your food products.


Fruits, veggies and dairy products contain sugar and bring along many beneficial nutrients, so you don't have to cut sugar entirely from your diet. Just remember to consume these foods according to the Malaysian Food Pyramid.

DON'T FORGET THE NUTRIENTS IN YOUR DAILY DIET!
Pair MILO® with a balanced diet, a habit of moderation and diverse menu options to obtain the nutrients for your body to stay energetic and healthy. There are two types of nutrients:
MACROnutrients

Needed in higher amounts to maintain a healthy body.
This includes:

• Carbohydrate
• Protein
• Fat
Why are they important?

• Provides Energy
• For Growth & Tissue Repair
• Main energy stored in our body
What if we do not get enough?

Compromised energy levels & growth
Sources of MACROnutrients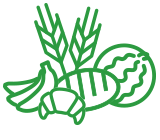 Carbohydrate

Rice, cereals, bread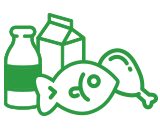 Protein

Meat, fish, milk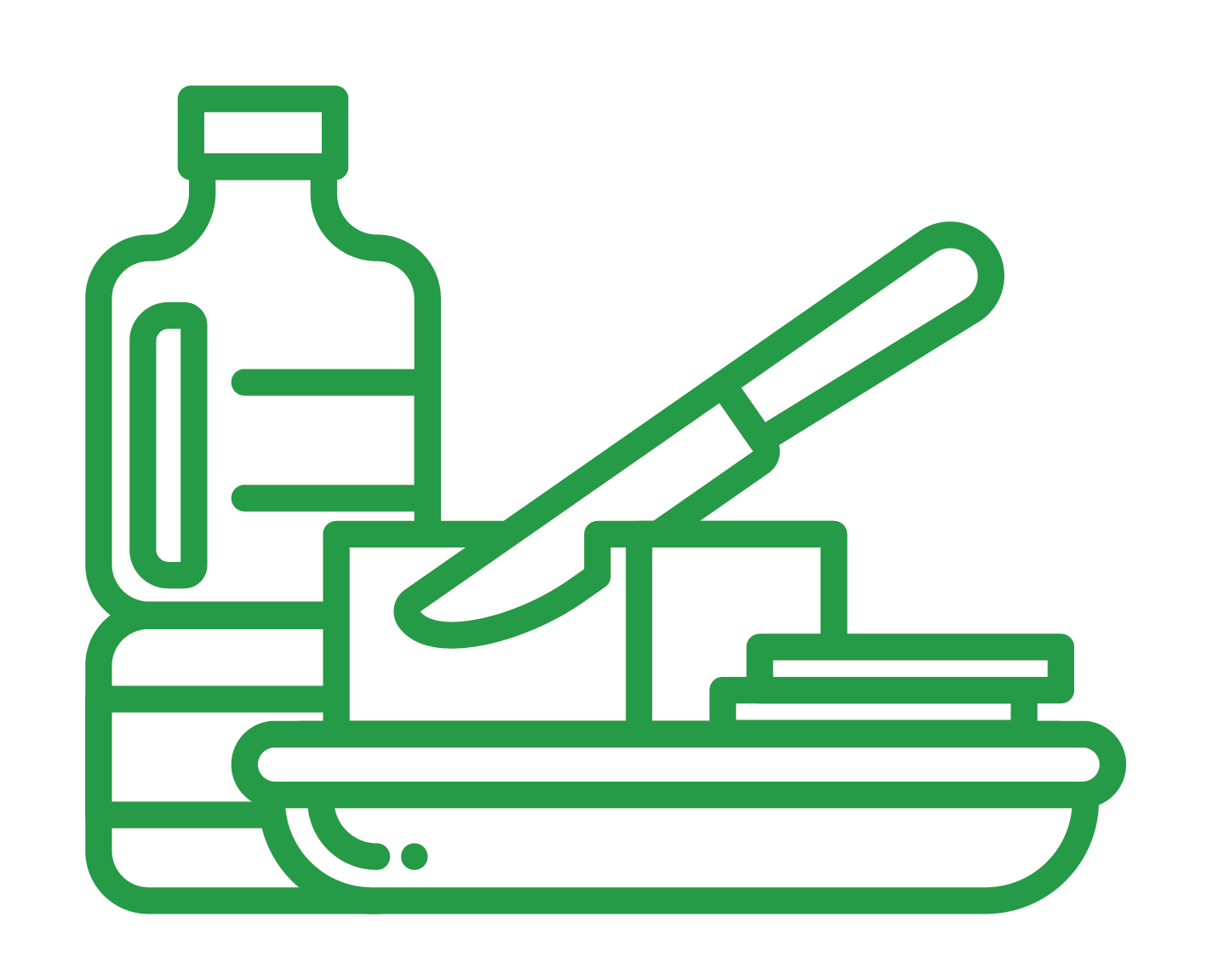 Fat

Butter, oil, margarine
MICROnutrients

Needed in smaller amounts.
This includes:

• Vitamins
• Minerals
Why are they important?

For overall physical well-being
What if we do not get enough?

May affect our general health
Sources of MICROnutrients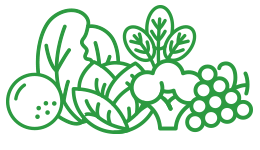 Vitamins (e.g. B, C, D & etc) and Minerals (e.g. calcium, iron, zinc & etc)

From various food sources like fruits and vegetables.
Reviews (0)
view all
back